Noggin
Background
New Noggin Website Brings 5.4x Growth
Services
Website Strategy
Website Design & Implementation
Conversion Rate Optimisation
Brand Refresh
Growth-Driven Design
Awards
2021 Grow Better Website Design Impact Award
2021
Challenge
Noggin required a website that represented their innovating and industry-leading software to their target audience. Their previous site had served its purpose, however, it was misaligned with the company's goals and position. In addition, its performance had slowed due to a confusing customer experience and content that was not up to date. This confusing journey created a disjointed customer experience for their audience. Still, they were also unable to portray the quality of their product, hindering the conversion rates on the website and leaving the Sales Team with unrefined online leads.
Noggin's Marketing Manager Britt Lincoln approached ThirtyFour Creative to help solve their problem. As the central source of their lead generation for their global brand, their website communicated their actual value and brand identity. It needed to be a hub for potential and existing customers to find educational information and convert visitors into qualified leads for the Sales team.
Solution
While Noggin was already a well-established name, the quality of the software became the most substantial aspect of its business. As a result, we found an opportunity to create a more modern and sophisticated presence by strategising and designing a digital experience relevant to today's consumers. Although the site is constantly changing based on visitor behaviour, we implemented a solution to inform current and future iterations.
User-friendly was our core directive regarding the overall design aesthetic and user experience, with clean designs, informative imagery paired with a new brand direction to convey confidence, knowledge and sophistication, worthy of this leading integrated Safety & Security Software.
Results
5.4x
Increase in online conversion
Brand experience
An Identity that Reflects the Confidence of the Brand
Because Noggin is an international brand dealing with safety and security, we needed to create an identity that reflected both the knowledge and easy-to-use nature of the product. It began with the bare essentials, starting with the modern colour palette and friend user interface.
Additionally, light grey was our colour of choice, with deep purple as a secondary colour to enforce a crisp and modern feel of the brand. To complement this identity, we created a flowing wave visual asset to represent the customers' journey when using the products.
visual architecture
A Visual Architecture as Effective as the Software
The Noggin platform is vast in its ability to help companies tackle safety and security management. With enormous capabilities, we needed to showcase a lot of information that was easy to digest for customers while also showcasing the value and how the software could solve the customer's needs. The digital rebranding was built around a minimal UI and maximum content experience principle by providing easy to use navigation and information to visitors. We focused on highlighting the resources and benefits at the customer's disposal instead of hiding it away.
Custom Icon Library
A flexible library of over 200 icons was designed for Noggin to use across their communications. We created these icons specifically for products, features, industries and solutions.
Branded Textures and Patterns
To help bring movement to the digital experience, we created a branded wave pattern and a grain texture to be used as background elements to create depth and texture across the website.
Guiding Navigation for a Simple Experience
We created an in-depth menu system that enhanced the existing experience by simplifying the narrative and design. In addition, we stripped away technical jargon and created a new digital experience to introduce a simplified and better-guided journey for their customers.
Elevating the Product with Digital Design
We adapted our designs through a responsive layout that automatically restructures both content and functionality to avoid losing primary features when downscaling from desktop to mobile.
Noggin needed a website optimised for mobile users, which made up 20% of their website traffic. A less than optimal experience resulted in poor performance converting these customers. An entirely responsive experience design strategy was a must. Our optimised device design elevated mobile traffic and conversions to new heights, with nearly 28% of conversion filling the sales pipeline from mobile devices.
24%
increase in traffic on mobile devices
27.9%
of conversions from mobile devices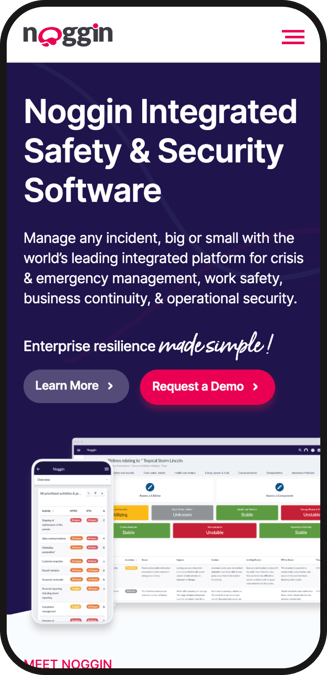 Maintain the premium feel of the experience and never let design get in the way of content.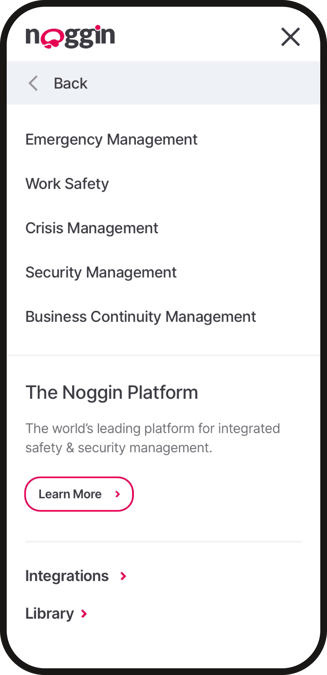 Utility is at the heart of the experience, allowing users to find what they need, displaying information clearly.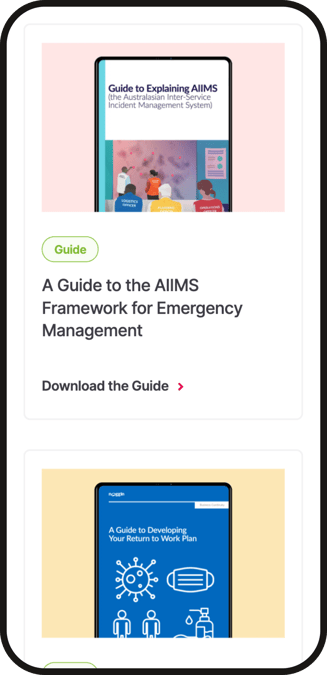 Helpful resources are showcased to educate and assist new and existing customers.
User experience
Elevating Solutions to Drive Conversion
We created specific website pages dedicated to different features and use cases of the Noggin platform. From exploring how the software can help various industries, to the library of resources with over 25,000 assets, each page gives customers a glimpse at the software's capabilities and how Noggin can be used by their business.
Advanced Filtering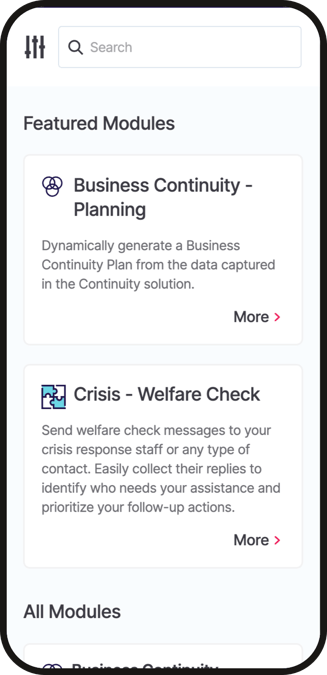 When searching for resources, we created a filtering system designed to curate resources to the customer's individual needs.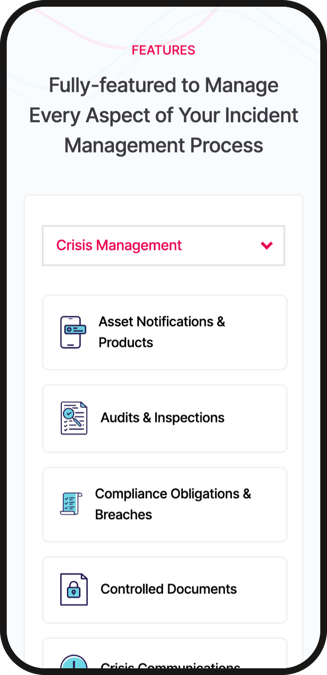 Deep product filtration greatly enhances the users' ability to find specific features within the product based on their needs.
A Customer Experience Based on Browsing Behaviour and Intent
The website leverages filtering to guide users looking to browse by solution or industry quickly. Conversely, for those looking for a specific answer, the mega menu interface adapts to provide a quick and easy solution to self-diagnose their needs.
In a world where we want everything hand-delivered, we aimed to make it as easy as possible for customers to identify their problem and how to solve it.
Technology Solutions
Powered by
HubSpot
When developing this digital presence, the goal was to align the brand's website to their HubSpot CRM and marketing initiatives to heighten its capability and effect on their growth. We developed the website on the HubSpot CMS and integrated Noggin's already existing HubSpot Sales and Marketing Hubs to ensure we closed the loop on their HubSpot Growth Suite.
The power of HubSpot allows our team to create a powerful content management experience that directly connects to the company's sales and marketing process, enabling Noggin to manage it internally and to work with ThirtyFour Creative to continue to enhance the website through Growth-Driven Design.
The Results
An Impact That Set Them on the Right Path
After going live in July 2021 on the HubSpot CMS, Noggin has gained confidence in its digital performance, attracted more net new customers, and has significantly grown its potential for further growth. With a continued Growth-Driven Design program and inbound marketing initiatives in place, we are very optimistic about this great company's future and its ability to help communities and organisations manage disruption, smarter.
5.4x
increase in online conversion
24%
increase in traffic on mobile devices
27.9%
of conversions from mobile devices
In Their Words
"Working with ThirtyFour Creative has been probably one of the best vendor relationships I've had in my marketing career to date. Jarrod, the Founder of the company is incredibly communicative. He's helped us understand very clearly the scope of the project, the deadlines, the deliverables, made sure we were on track to meet all of our go-live dates and everything for our new website. The experience working with ThirtyFour Creative has been fantastic."
Let's Talk About Your Challenge
From strategic advice to implementation - we are here to help.
Hey 👋
Hit the button below and tell us about yourself and the project, so our team can get in touch with you.