Our values
We strive to create new possibilities; we help businesses grow and transform while looking damn good doing it.
At ThirtyFour Creative, we own what we do. We defend it and live by it. We're a creative design studio specialising in brand strategy and digital design. With unlimited imagination and dedication to analytics, we build brands that cut through the noise—and unlock success for our clients.
We have had the privilege of working with international brands across a vast array of industries. We are passionate about creating, but our strength comes from the vast experience and knowledge about how businesses work and handle their communication processes. At ThirtyFour we want to push the boundaries of creativity a little bit more, never settling with "good enough" and always striving for excellence.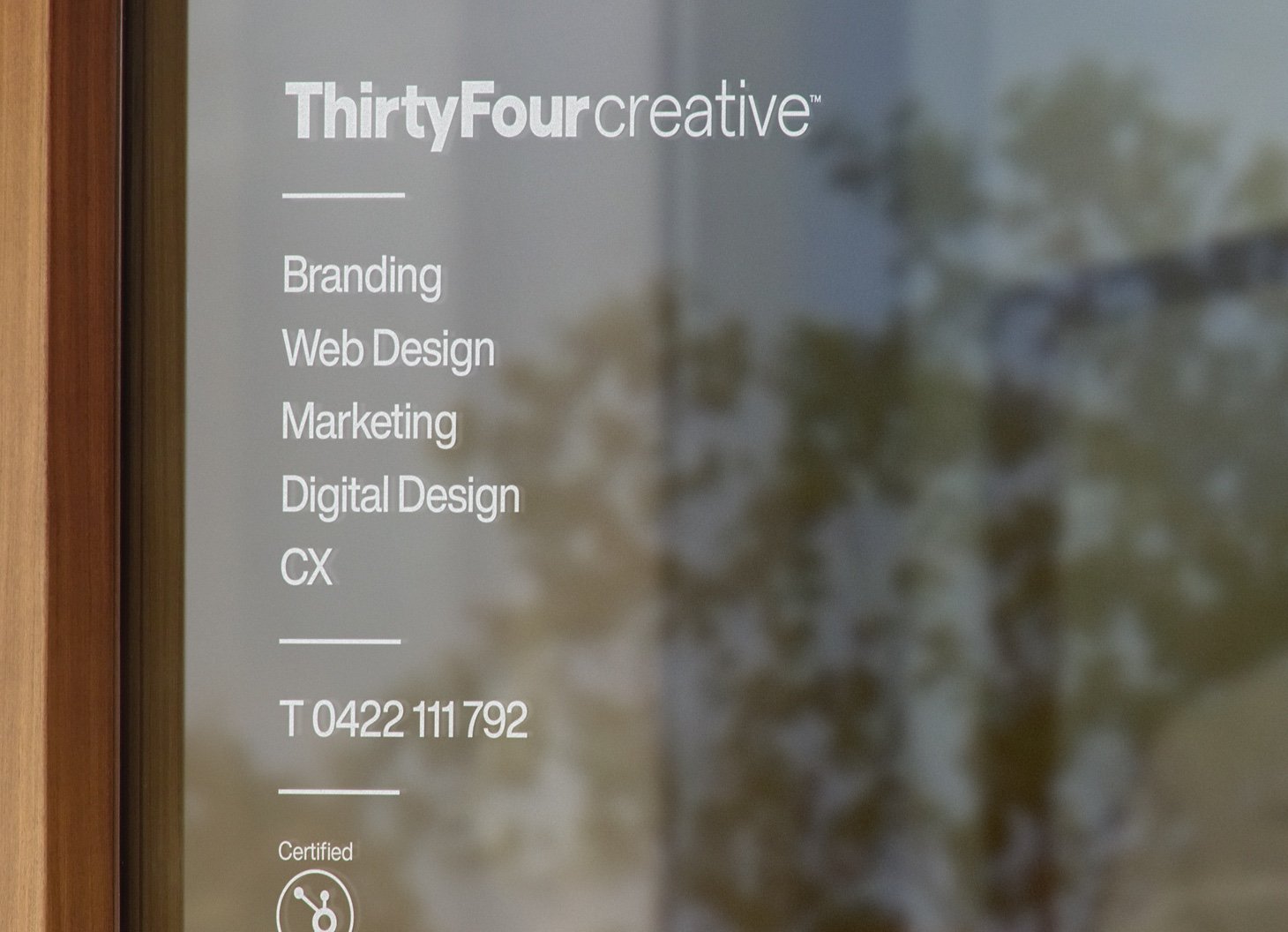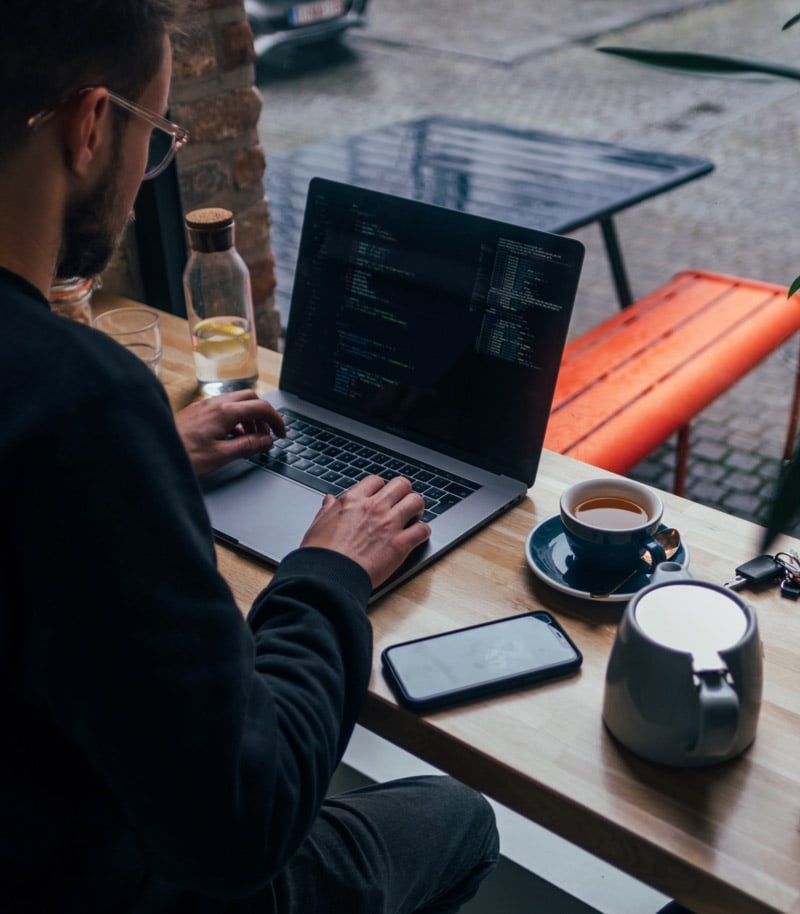 CLients
You can't teach taste. Our clients trust our skill set and influence to provide them with the tools needed to thrive.
Agency Snapshot
Every good idea deserves to be great. We can make it happen.
17+
Industries We Work With
40+
Brands We Help to Grow
27+
Years of Team Experience
'22 >
Diamond HubSpot Partner
Our Values
We Keep it Real
We encourage people to join us and come along for the ride. With open minds, we embrace everyone business, person and project with open arms. Put simply, we'll keep it real with you and you can keep it real with us.
We Dig Deep
We take the time to consider every aspect of a project—drawing out unique solutions from the very heart of the problem. We aren't afraid to roll up our sleves and do the dirty work.
We Do You, New
We challenge tired standards and lazy pathways. Exploring all avenues to solve problems, we push ourselves to do new things, in new ways, to provide you, the best new you possible.
We Give a Damn
We care about people and our tribe—from our clients to our partners, collaborators and team. We pride ourselves on the work we do, only making things our mum would be proud to put on her fridge.
We Innovate
We let our people and our collective experiences shape us. We embrace the different and we're constantly listening, learning and growing. It keeps us agile and ontop of the latest and greatest ideas.
Unlock Your GrowthPotential with Strategy& Design
We strategise, design and build industry leading websites for your brand both in print and digital media. In all different disciplines we ensure we elevate your brands message to give you the edge over your competitors.
What Our Clients Think
"Working with ThirtyFour Creative has been probably one of the best vendor relationships I've had in my marketing career to date. Jarrod, the Founder of the company is incredibly communicative. He's helped us understand very clearly the scope of the project, the deadlines, the deliverables, made sure we were on track to meet all of our go-live dates and everything for our new website. The experience working with ThirtyFour Creative has been fantastic."
Global Marketing Manager - Noggin
"ThirtyFour Creative have ridden the journey with us from start to finish, taking the time to understand our mission. They have ensured this digital transformation aligns with our strategy and goals for supporting, connecting and empowering young people in the New Zealand food and fibre sector. They made sure that our platform is user friendly, future-proofed, and sustainable for in-house management, a critical success factor for this project. Our project ran on-time and on budget thanks to the support of ThirtyFour Creative. We're excited to continue our journey with ThirtyFour Creative and are looking forward to seeing how we can better serve our members in a digital capacity."
Operations and Project Manager - NZ Young Farmers
"
Jarrod and the team at ThirtyFour assisted us with our migration from WordPress to HubSpot CMS. We found working with Jarrod to be very rewarding. Any migration can come with an element of risk as well as technical aspects which need to be worked through but Jarrod's communication was top notch. He responded promptly, even outside of regular business hours at times which was important as our technical team members are based overseas. If you are considering someone to help with your website migration or HubSpot CMS, I highly recommend Jarrod and the team at Thirty Four."
Managing Director - Inspectorio
"Working with Jarrod and the team at ThirtyFour Creative has been seamless from the very first engagement. We articulated what we were looking to achieve and provided the overall look and feel of our site, ThirtyFour Creative then took it and delivered an incredible outcome through HubSpot CMS. The site is easy for us to build and maintain on our own, it was done in a timely manner and seamlessly integrates into our marketing and sales hubs thanks to their guidance on best practices. Resounding proof that web design and development don't need to be as overcomplicated as they sometimes are."
Marketing Consultant - Loan Market
"The team at ThirtyFour Creative is fantastic. We worked with them to develop our new college website and develop our Digital Sales Process. Their knowledge of HubSpot is all encompassed from CMS to CRM. From their strategic solutions through to the delivery of our website, they go over and above and always deliver. The Customer Service is friendly and efficient. We're so excited to continue working with the team moving forward to grow and evolve the website even more. We couldn't be happier with the result. Highly recommended!"
Marketing Manager - Work Ready Education
Our Lastest Thoughts
You've finally decided to invest in a new website design. But now, you're stuck on one crucial question: should you go with an in-house web design team or outso...
If you're a business owner and you've been considering redesigning your website, the first question is probably, "How much will it cost?". It's a difficult ques...
Let's Talk About Your Challenge
From strategic advice to implementation - we are here to help.
Hey 👋
Hit the button below and tell us about yourself and the project, so our team can get in touch with you.