With competition often just a mouse click away in today's business environment, companies are under immense pressure to provide high-quality service and keep clients happy. Every step in creating a loyal customer experience from research to purchase is crucial to success.
Marketers Bank on Automation to Enhance Customer Experience
As more and more consumers expect brands to understand and anticipate their needs, 81% of marketers say companies will be competing mainly in terms of customer experience.
Over 80% of digital marketing leaders believe that automation will help them deliver personalized and real-time experiences. However, only 17% of them are using automated tools. This includes 61% of over-performing leaders as well as 44% of small and 33% of medium-sized businesses.
Empowering Your Marketing and Sales Teams with CRM
A customer relationship management (CRM) system can empower marketers and salespeople to keep in step with the demands of the modern consumer. Being a centralized data hub, CRM software eliminates the problem of duplicate contact records. These cloud-based and mobile-friendly platforms also allow anyone from your team to store and access records on demand.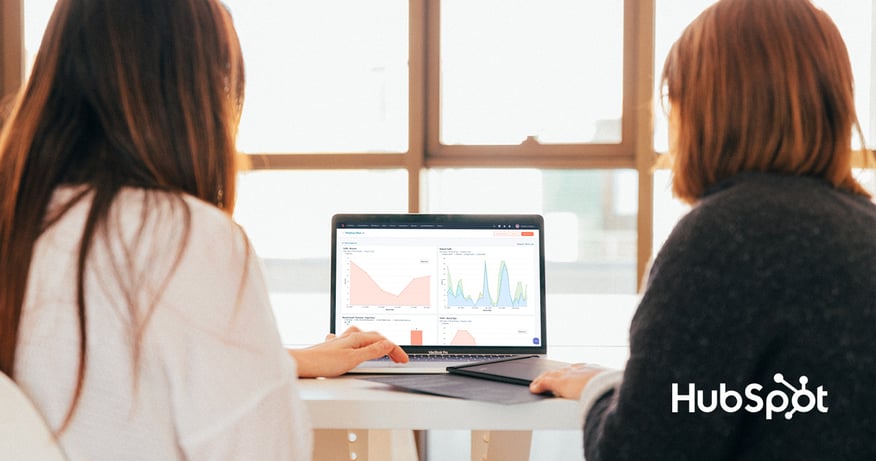 Image Source (https://unsplash.com/@kobuagency)
One of the top CRM platforms today is HubSpot. The provider of 15 years is known for introducing an inbound marketing-based system. Its CRM features aim to maximize operations alignment and frictionless communication between your marketing and sales teams. It also has tools for connecting your teams seamlessly with your clients.
When collaboration and engagement are speedy and free-flowing, the cycle of attracting, engaging, and delighting your customers—which HubSpot calls the flywheel model—moves faster. Compared to the traditional sales funnel, the flywheel concept doesn't view customers as a means to an end. Instead, they're seen as partners to business growth. Why? It's these happy and successful customers that supply the momentum for repeat sales and referrals.
Here are six of their main features:
1. Lead Tracking and Nurturing
HubSpot's tools allow you to know your website visitor numbers, how long they stay on your site, and through what platforms they reach your spot on the web.
You can then use this data—including what the software can extract from your visitors' social media profiles—to segment your contacts according to where they are in the buyer's journey. From there, you can automate communication so that each customer will receive a more personalised experience throughout their engagement with you.
It also features a reporting dashboard that lets you view the entire sales funnel of your business, including up-to-the-minute deals won and lost. It almost sounds too good to be true. A CRM that connects to your marketing channels and ultimately aids their decision making through personalised content.
2. Lead Tracking and Nurturing
HubSpot can integrate with your businesses Gmail and/or Outlook accounts, allowing you to automate follow-up emails for clients. You can even reply from a collectively shared email account for your team.
HubSpot SEO can optimize your content based on its content management system's recommendations. That's right, it even makes suggestions for you. It is literally helping you with your customer service in real-time. You can schedule when blogs and social media posts should be uploaded, automate notifications for fulfilling customer requests and add a genuine level of "wow" that your customers will love.
3. Customer Analysis
HubSpots' Analytics makes producing reports on marketing and sales performance simple. This makes it easy for companies to decide on their future business direction from metrics that matter. Marketers can refer to behavioural analysis when planning their next campaign, including choosing the best time to promote new products or services and even what device they interact with you on.
Also, customer data and order history can allow you to examine buying habits, including best-selling products, allowing you to customize offers.
4. Workflow efficiency
As HubSpot saves all previous interactions the client makes with the company, your staff can respond and take action more quickly with the appropriate answers to land the sale. Prompt and efficient communication leads to fast issue resolution, sales enablement, and ultimately, customer loyalty.
The platform also has a sales pipeline tool that team leaders can customize. It consists of editable stages for your business deals, helping your sales team move in the right direction with better clarity.
Moreover, the tool puts everyone on the same page when it comes to understanding the status of a prospect or customer. With the pipeline tool available to the team, anyone from sales would know how to interact with leads or clients at any point of their customer journey.
5. Digital Design Templates
HubSpot's pre-made and customizable email, landing pages, and webpages give marketers and sales teams without coding knowledge some basic website design tools to start with.
6. Continuous Learning
You can improve sales productivity and enablement even more by reviewing calls and training your team to keep up with consumer demands and behaviour.
HubSpot's conversation intelligence allows you to review calls with AI. Besides the ability to review call recordings, the CRM notes the top concerns and trends based on these interactions. The system reports and gives you insights based on the keywords, including product names and any competitor, mentioned during the calls.
HubSpot regularly rolls out new tools. To ensure your marketing and sales teams get the most of current features and updates, it's best to work with a HubSpot partner like ThirtyFour Creative. We can walk you through the CRM software or help you optimize your tools to shorten your sales cycle and close more deals faster. You can opt for weekly, bi-monthly, or monthly sessions, depending on the schedule that suits your team.
Achieving Your CRM Goals
ThirtyFour Creative is a certified HubSpot Gold partner. We can guide you in setting up your all-in-one marketing, sales, and customer service solution using this software.
Contact us today to learn how you can boost your team's productivity while delighting customers with HubSpot. Btw, did we mention getting started is Free?